Dara joined our team in 2009 and has worked in the dental field for over 16 years. She is a registered dental hygienist and a certified orthodontic assistant. Dara earned Associates of Science degrees in Dental Hygiene and Medical Laboratory Science through the University of Maine systems. Her fun-loving and easy going spirit allows her to give special attention to each patient to make their visit a comfortable, rewarding experience.
When she is not in the office, Dara spends time with her husband and two sweet girls who are involved in girl scouts, painting, music and multiple sports teams.
Dara's Photo Blog
Dara
100 Elm St.
Camden Maine 04843
(207) 236-4740
http://seasons-of-smiles.com/our-staff/dara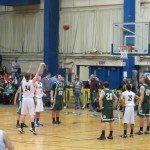 This gallery contains 9 photos.