Anastasia joined our team in 2012. She is new to the Dentistry field, but always has been interested getting into the dental field. She has been given a great opportunity to be part of the Seasons of Smiles Dental team. She enjoys helping others and making them feel welcomed and comfortable.
In her free time, Anastasia enjoys spending time with family and firends. Her two children Gabriella and Malachi always keep her busy and on the go.
Anastasia's photo blog
Anastasia Snow
100 Elm St.
Camden Maine 04843
(207) 236-4740
http://seasons-of-smiles.com/our-staff/anastasia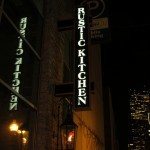 This gallery contains 31 photos.